Long Run
InfoSeal allows you to be able to compete with the major directs for high-volume products. Using our state-of-the-art,
16-color UV press, our products and pricing are superior. Add more color to our products:

Pressure Seal
Multi-Ply Mailers
Integrated Cards
Integrated Labels
Direct Mail
Speciality Products
Cut Sheets
Storage options available.
Call us for all your commercial printing needs!
Jumbo Rolls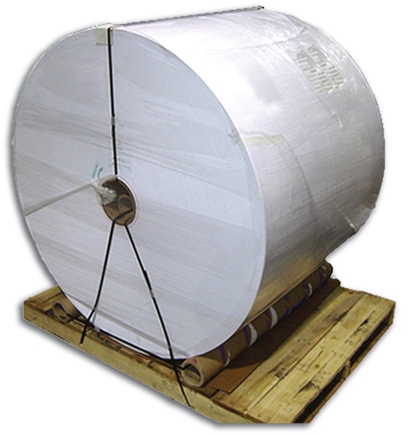 Custom 50" Rolls
3", 5", or 6" Cores
Bond and Coated Paper
Custom Perforations
Speciality Punching
17", 21", 22", 24", 28" Web Repeats
Short, Medium, Long Runs
Custom Printed UV up to 16 Colors
Perfect Pallet Packaging for Perfect Shipments